Pastoral Leadership Team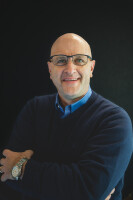 Pastor Lane founded LifePoint Church in 2004. He serves in the primary role of preaching, directional vision, and leadership. Pastor Lane and his wife Christin were married in June 1993. They have two children, Joshua and Bethany. Pastor Lane has served in gospel ministry since May 1989, with over fifteen years experience as a Lead Pastor. You can learn more about Pastor Lane at his blog, mlaneharrison.com.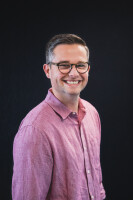 Jonathan Holmes
Pastor of Community
E-Mail:

Jonathan joined the staff in 2020 as the Pastor of Community. He oversees all Community Ministries and serves on the Pastoral Leadership Team. Jonathan and his wife Amber were married in June 2010 and have two kids, Quinn and Oliver. Jonathan graduated from Missouri State in 2010 with a bachelors degree and from Dallas Theological Seminary in 2013 with a ThM in Historical Theology and Spiritual Formation.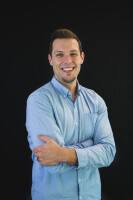 Brandon Amick
Pastor of StudentLife Ministries
E-Mail:

Brandon joined LifePoint in 2013 as a staff member after graduation from Southeastern Baptist Theological Seminary with his Master of Divinity Degree. He oversees all StudentLife ministries and serves on the Pastoral Leadership Team. He and his wife Lindsey have two daughters, Addie and Mira.
Ministry Leaders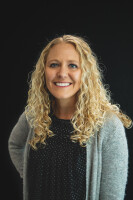 Erika Solidum
Director of KidLife Ministries
E-Mail:

Erika joined LifePoint in 2004. She served in a number of capacities, before joining the LifePoint staff in 2011 as Director of KidLife Ministries, which includes all children from birth through 6th grade. She and her husband Matt have two children, Reid and Ava Lyn. Erika taught elementary school prior to joining the LifePoint Staff.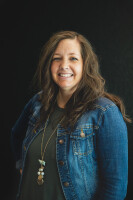 Kayla DeWilde
Associate Director of KidLife Ministries
E-Mail:

Kayla joined LifePoint in 2014 after moving from Minnesota with her husband Bryce for a job relocation. She has been part of the KidLife ministry from the beginning of their time at LifePoint, helping in classrooms and with VBS. She is now grateful to be part of the LifePoint staff as of 2017. Kayla and Bryce have a daughter, Atlee. They also lead a community group in their home.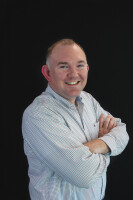 Kit House
Director of Impel Preteen Ministry
E-Mail:

Kit planted with LifePoint in 2004. Kit has served faithfully in the KidLife ministry in a number of capacities. He joined LifePoint Staff to lead the Impel Preteen Ministry in 2012. He and his wife Kylie have three daughters, Elsie, Josie, and Susie.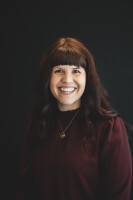 Katie Curl
Director of Ministry Operations
E-Mail:

Katie joined LifePoint in 2010 and has served in various positions at the church. In 2013, she served in Africa with the International Missions Board. She returned to the States at the end of 2015 and became the Director of Ministry Operations at LifePoint Church.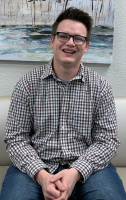 Ethan Lippert
Pastoral Assistant
E-Mail:

Ethan joined LifePoint staff in 2021 as Pastoral Assistant to the Lead Pastor. He assists the Pastor and the church with their needs. Ethan started coming to LifePoint in 2018 and has been married to Tatum for three years. Ethan has two children Mylah and Malachi. Ethan also attends Midwestern Baptist Theological Seminary pursuing a bachelors in Biblical Studies and Masters of Divinity.